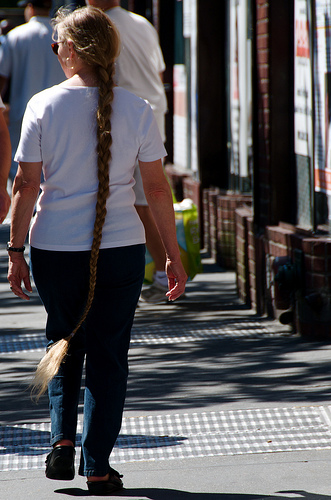 Hone your laziness into a cost cutting weapon simply by doing nothing. Money is generally exchanged for services you can do yourself, crap you don't need, and food that makes you fat. Forget doing stuff and sit back and let the savings begin.
Skip Haircuts – You don't have to looking like Joaquin Phoenix or sacrifice your style ladies by leaving in an extra month or two between haircuts. Growing hair is free and cutting it isn't so grow it as long as your pretty face can handle (or your job allows).
Flip The Right Switch – Turning off the lights or changing to compact fluorescent bulbs is one of 13 ways to save green but make that hard work of flipping a switch really pay off. Instead cut off your water heater at the fuse box when you're not using it and let it fire up 30 minutes before a shower or using a major appliance.
Go Paperless – Have all of your bills automatically deducted from your accounts so you don't have to write checks, fill out statements, or walk to the post box.
Watch Everything Online – Cancel your cable subscription since most everything is available legally online at websites like Hulu. Everything else can be found on shady websites with Chinese writing all over them, and of course there's always porn.
Don't Get Pets – Not only do they cost a lot of money upfront, they are the source of unexpected expenses and are lots and lots of work.
Wash Separate and Dry Together – Chances are you do two loads of laundry – one for whites and the other for colors and dry them apart as well. You'll cut the electrical usage of your dryer by making the most out of the heating cycle by drying all of your clothes together.
Skip The Gym – Ok, sitting on your butt all day might not be that healthy. Try these 6 home exercises to get you started in front of the TV.
Drink Water – It's basically free and good for you.
Meditate – It's the art of doing nothing yet focusing intently at the same time. It's good for the body, mind, and relieves stress. Meditation is a good excuse to force yourself to relax and do nothing for 15 minutes a day.
Help me add to the list by adding the things you don't do to save month in the comments below.
[photo by: Ed Yourdon]